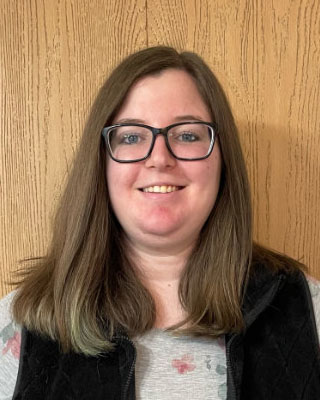 Julie Newell
Preschool (3s)
Julie Newell graduated from GCS in 2016 and earned a degree in photography from Grand Rapids Community College and a Certificate of Achievement in Sign Language from Lansing Community College. She is currently in the process of earning her CDA.
Miss Newell never anticipated that she would be back at Grace teaching, but discovered that she loves children. Her family has been a part of GCS since the beginning and she believes this is where God has led her to be.
She loves reading, all things Disney, movie nights with her family, and spending time with friends.
Job Description/Class Overview:
In P3, students begin their day with circle time, where they do calendar activities and listen to the daily Bible lesson. After that they have opportunities to express their creativity and practice fine motor skills through arts and crafts. During center time, preschoolers explore the weekly themes through sensory, building activities, dramatic play and looking at books. Along with centers, they engage in hands-on activities that are used to promote alphabet and early math skills. In preschool we love to learn, work on our social skills and have fun!