About Our Wrestling Program
The GCS athletic program gives students another opportunity to grow in the Christian Life. Life is full of adversity, tribulation if you ask Jesus, John 16:33. Athletics provides a safe environment to encounter adversity, failure, and admonishment. We build a broader context to the athletic event, which is important in itself, but the athletic event is an opportunity to honor our team, school, and Lord.
Grace Christian is committed to using sports to cultivate discipline. Discipline is a foundational Christian virtue and valuable life tool; it's essential to success in sports, First Corinthians 9:24-27. Even in defeat there can be victory. Grace values the development of the student athlete as much as the outcomes. There's no clearer biblical principle on display in team athletics as the Law of the Harvest, Galatians 6:7.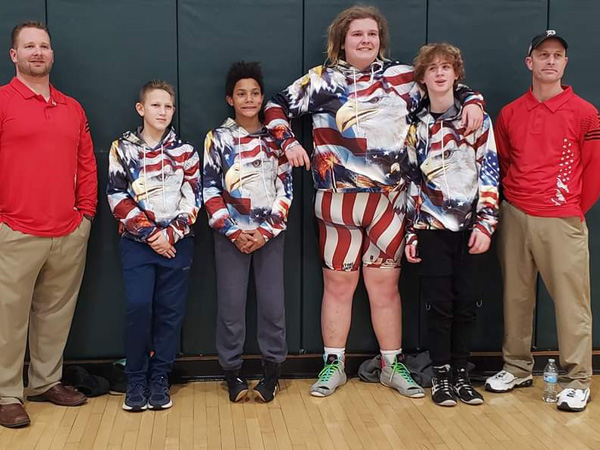 Varsity Program
The Varsity wrestling program, grades will be brand new in 2023. We are looking to take advantage of the opportunity wrestling brings to the individual. The keys to wrestling well are discipline, dedication, and determination. A sport that is very much will oriented. Yet, there is nothing like experience, ability, and coaching. We are looking to build off our 1st middle school season.
Middle School Program
The Middle School Wrestling is for students grades 6-8. The wrestling seasons starts the Monday back from Christmas break and runs through February.
Wrestling Camps
There are no scheduled camps for this year.
Facilities
Practices are held at Hartford Bible Church where they have a mat set up for our team. 65418 Red Arrow Hwy Hartford, MI 49057
Championship Records:
Mens Varsity Wrestling
Partner with GCS Wrestling today – it will be a blessing to you!
Buy an Athletic Annual Pass
Volunteer
Become a Corporate Sponsor