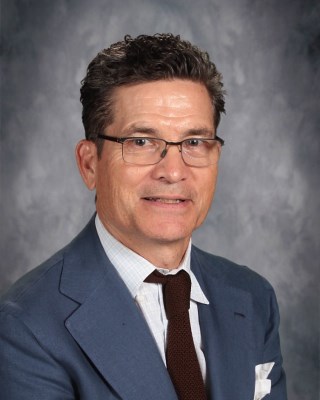 Kip Wellin
Social Studies, Athletic Director
Mr. Wellin was born in Minnesota and raised in South Bend, Indiana. He attended Miami University in Oxford Ohio, and graduated with a BA in business. At the age of thirty he came to Christ out of a religious, but works based, background. Mr. Wellin is in his 24th year of teaching, having come to us six years ago from South Bend. His coaching and AD experience in South Bend has served us well as he leads our athletic department here at GCS. Mr. Wellin and his wife, Kathy, have 4 children and 8 grandchildren, and currently reside in St. Joseph.
Job Description/Class Overview:
Mr. Wellin leads our History department, teaching 7th -12th grade Social Sciences including Economics, Government, and World and United States History and Geography.
Athletic Director
Grace belongs to the MHSAA and is a member of the BCS conference.