About Our Football Program
The GCS Football Program provides a means to teach how a Christian should compete on the field as well as function in other aspects of life. GCS athletes must participate in such a way that honors their team, our school and the Lord.
Grace Christian is committed to developing a perspective on winning and losing that consistent with the teachings of the scripture. We expect our athletes to dedicate themselves to this goal. Our challenge is to be in contrast to a sports world that emphasizes winning at any cost. Winning should be one of our goals, but we recognize that sports presents a beneficial learning experience, regardless of the outcome.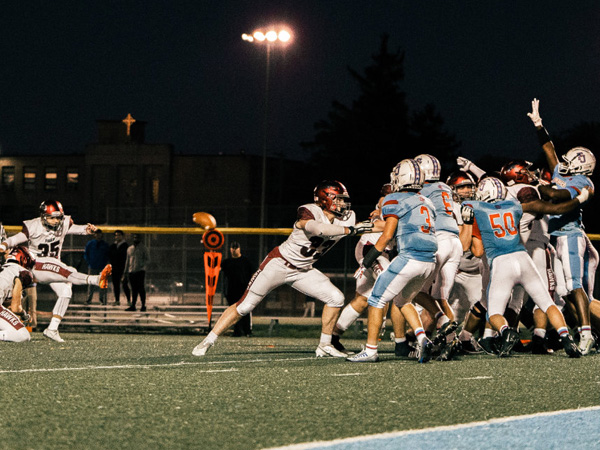 The Varsity Football Program
This year is the first year Grace Christian School will be offering a High School football experience. Grace is joining a co-op with Michigan Lutheran, Countryside Academy, and Our Lady of the Lake to form an 8 man football team.
The Middle School Football Program
This past fall was the second year Grace was able to work with Watervliet middle school and offer football. This fall we sent 3 young men to play with the Panthers. Our boys were disciplined, hardworking, and dependable both on and off the field. They were starters not only because of ability, but character as well.
Partner with GCS Football today – it will be a blessing to you!
Buy an Athletic Annual Pass
Volunteer
Become a Corporate Sponsor