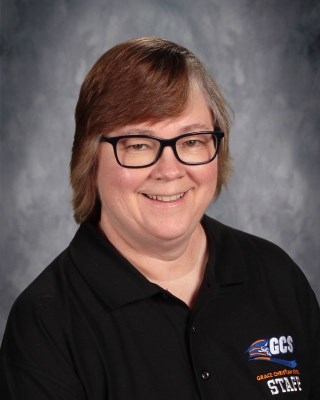 Robin McBride
Band
Robin McBride grew up in Portland, Michigan. She attended Grand Rapids Baptist College (now Cornerstone University) where she received a B.A. in Music with a minor in Psychology, and Calvin College where she received a B.S. in Music Education.
Mrs. McBride is a member of Decatur Bible Church. She is married to Mike McBride and together they have a son, Alan, who is a 2014 graduate of GCS. Her desire is to spark a love for music in the students at GCS and show them how to use music in their worship.
Job Description/Class Overview:
Robin McBride first came to GCS in the fall of 2010 and was the full-time music director for seven years. From there, God called her to lead GCS as the Head of School for four years. She is now back in the classroom working part-time in our music department teaching elementary music, beginning band, MS band, and HS band. She also assists administration by touring families who are interested in enrolling their children.