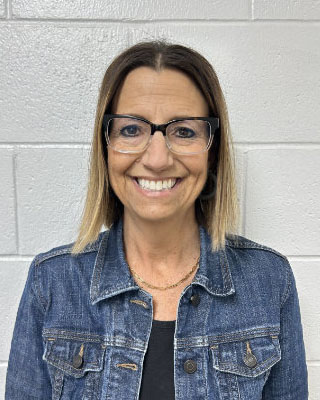 Robin Mutchsler
1st Grade
Mrs. Mutschler began her college education in Pennsylvania, where she also met her husband, Jess. They both finished their degrees in Michigan, got married, and have lived in St. Joseph for 21 years. She holds a Bachelor of Arts in Elementary Education from Cornerstone University and an Early Childhood Endorsement from Central Michigan University. She has taught First Grade in Ionia, MI, Pre-K at First Church of God, and Young Fives and Kindergarten at SJPS.
Mrs. Mutschler and her husband Jess have two boys, Hamilton and Christian, as well as two energetic Jack Russell terriers named Snickers and Daisy.
Job Description/Class Overview:
After 10 years of teaching Kindergarten at SJPS, God moved Mrs. Mutschler to leave that job. In Oct, 2022, she joined the staff at GCS to teach First Grade. Mrs. Mutschler's class is learning and growing to know and love God each day.  Their days start with class morning meetings, and they use cooperative learning to practice reading and math skills.